Why Vinyl Coated Chain Link Fence is the Perfect Solution for Your Property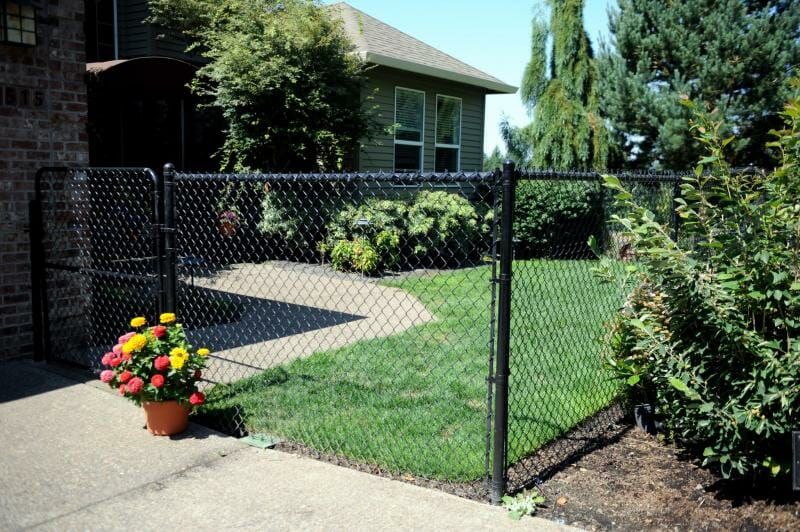 As a business owner, you undoubtedly already have many concerns about how your company operates daily. Worrying about protecting your company property would be the least crucial thing you could anticipate under the stress of getting everything in order. You can keep your concerns about safety and security at bay by building a commercial chain link fence around the perimeter of your company property. Investing in a commercial chain link fence is the best and most effective fencing option to keep intruders out of your place of business. For various reasons, this kind of fencing has become a common choice. When protecting your company's assets from unlawful access and entry, a commercial chain link fence is a reliable and reasonably priced security choice.
Let's discuss why this kind of fence could be the best option for protecting commercial property for owners. Look at the main advantages of commercial coated chain link fencing.
See the ten incredible advantages of building a commercial chain link fence on your property.
Security
Strong chain link fences continue to be one of the most popular security alternatives for company owners, particularly for establishments in isolated locations or where there is a chance that wild animals would penetrate the building. Depending on your demands, fencing may be installed at heights ranging from 12 to 36 inches. Install fences with finer chain link mesh sizes for further protection to reduce infiltration and boost security. Chain link fences made of galvanized wire are also impervious to rust caused by rain, snow, or frost.
Aesthetics
A galvanized steel wire coated with zinc will suit your purpose if all you want is durability. Coated with aluminum, it also becomes rust and corrosion-resistant and durable. A vinyl-coated fence on a galvanized frame will be your best choice if you're looking for a more visually pleasing color selection with corrosion resistance and longevity.
Gate Options
A gate may be installed in a commercial chain link fence using several methods. Whether you want straightforward swing gates, cantilevered slide gates, or pedestrian walk gates, designers can collaborate with you to find the ideal solution. For increased security, automated gate alternatives might be considered. You can also have access points, security requirements, and other relevant factors examined to determine the best and most affordable gate installation choice.
Easy on the pocket
A vinyl-coated chain link fence is an investment that will pay off in the long run, particularly if you want to utilize it for business reasons. If you pick a vinyl-coated chain link fence for commercial usage and need replacement components or repairs, you can be sure that your business will get the highest return on its investment.
The Vinyl coated chain link fence coating is strong enough to resist everyday wear and tear without losing its form or integrity. Additionally, this kind of vinyl coating protects against pests like termites, which are regularly seen in forested regions around houses with wooden fences constructed using conventional techniques like galvanized steel posts dug deeply into dirt mounds on each side.
Complete care
Many commercial chain link fence companies provide total care for your fencing needs, from installation and supply to construction and maintenance.
Easily Maintained
Chain link fences need less upkeep and are comparatively practical. They are readily clean and need little maintenance. They are designed to withstand years of use without suffering severe harm.
Greater visibility
The chain link vinyl coated fence is noticeable, making it possible to see the activities around it. This enables the company's owner to monitor every activity on the property.
Weather-resistant and durable
Chain link fence is very long-lasting. It protects the borders from weather-related harm since it is made of interconnecting steel wires covered with waterproof materials.
prompt and efficient installation
If you need to build a fence immediately and are short on time, this fencing time is a good choice. Depending on the area's size that must be fenced, chain link fencing may be finished in one or two days. Furthermore, it is easy to install since it doesn't need much equipment.
Simple to Repair
Chain link fence is straightforward to repair compared to other types of fencing. Consequently, you won't need to replace the whole fence if the fence sustains any significant damage. Your issue might be resolved by applying a fresh patch in place of the damaged area.
Conclusion
For companies looking to erect an eye-catching, long-lasting fence around their property, chain link fence vinyl coated is a terrific option. It is also more affordable than other fence materials like wood or iron, which may be costly to maintain and repair. Compared to alternative solutions, vinyl-coated chain link fence has many advantages, such as a maintenance-free installation technique and robust construction quality.