Ever Thought Why Fiberglass Render Mesh Is The Ideal Choice For Render Systems?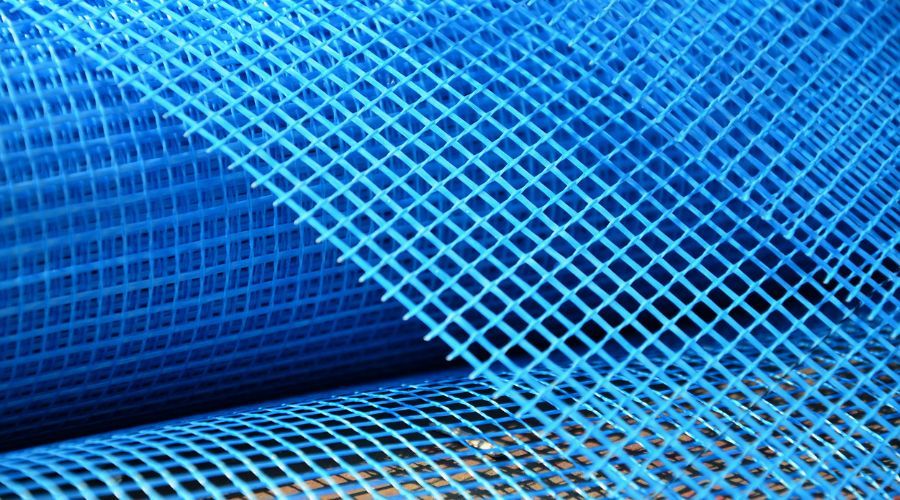 Fiberglass mesh is an essential part of a render mesh as it helps strengthen and offer better elasticity to thin-coat render systems. This guarantees that render systems survive for years without breaking or displaying any signs of premature tear and wear. This blog discusses fiberglass netting, which is composed of tortuously woven fiberglass thread. People utilize this type of mesh in external wall insulation, roof waterproofing, rendering, and wall reinforcement plastering. Mesh manufacturers offer various mesh weights depending on the use- the weighty the mesh, the higher the impact resistance inside the render system. rendering net is graded at one hundred and sixty grams/m2. This tells us that it has a medium effect and resistance making it an ideal engineering substance for a broad range of building applications where people can utilize it to reinforce extrinsic insulation finishing systems and artificial stone substances. It is also best to renovate building surfaces.
Fiberglass netting is alkali-resistant, which helps to avert it from dissolving down whenever exposed to the chemicals in other adhesive composites and mortars. The alkali-resisting render mesh has been mainly designed to avert walls cracking through reinforcement for both external and internal tiling, rendering, and plastering applications. Apart from that, it provides great stability and is exceptionally tear-resistant. The one hundred and sixty grams/m2 fiberglass reinforcement mesh is covered with acrylic acid copolymer fluid, which tells us that it is also age and water-resistant.
The alkali-resistant render mesh has your every need covered.
Fiberglass is the most versatile as far as various types of mesh are concerned. People can use it in a range of external and internal applications. It is flexible, does not discolor or rust your renders, and offers a strong barrier against mildew and pests. The alkali-resistant mesh is excellent for several applications encompassing:
Duct panels

Flat board

Screed or concrete flooring

Cable box granaries

Reinforcing insulated renders

Crack prevention whenever applying tile adhesiveness and plasters

Plaster ceilings and walls

Mosaic and marble wall reinforcement

Coating and layout for reinforcing panels

The heavy-duty and high-quality fiberglass netting here provides one hundred and sixty grams/m2 reinforced netting, covered with acrylic acid copolymer fluid, making it age, water, and alkali-resistant. Other important features encompass

Great cohesion, strength, and stability

Highly tear resistant

Lightweight and simple to cut, needing no specialized equipment or tools

Straightforward application

An extremely cost-effective solution as a rendering mesh.

Economical and waste-free

Unique design averts wall breaking.
These essential qualities have made the fiberglass render netting great for numerous applications in building, encompassing reinforcement of renders, plasters, concrete, screeds, and cement. It is also an excellent reinforcement for external and internal wall insulation. People are widely utilizing it to carry out walls reinforcement and avert breaking for several years to come. Its smoothness, stiffness, and dimensional stability show that it does not deform or shrink quickly and stops pests from passing through them.
Factors determining the fiberglass mesh's quality
1. Alkali resistance
If people's fiberglass netting has a high level of alkali resistance, it would efficiently safeguard itself from alkali rusting and upkeep its natural features under alkaline corrosion and a lasting acid atmosphere. Contrary to that, if the fiberglass netting has a low level of alkali resistance, it would rust inside the wall within only a few years. Alkali-resistant fiberglass netting has outstanding corrosion resistance, water resistance, excellent alkali resistance, premium tensile strength, simple applicability, excellent dimensional stability, and long service life. People can select AR-glass fiber thread over C-glass fiber to enhance the fiberglass netting's alkali resistance level. Nevertheless, the AR-glass fiber thread's price is greater than the price of C-glass fiber thread.
Thanks to its cost-efficiency and excellent alkali resistance level, fiberglass netting composed of C-glass fiber thread is extremely popular, and many people decide to purchase it. Take the example of one hundred and sixty-gram square meter fiberglass netting- a common commodity in the market. The lowest quality commodities' alkali resistance level is just fifteen percent, which provides a short service life at most. Some unqualified commodities could have an alkali resistance of twenty-five percent and a service life of nearly ten years, whereas that of the nationally acknowledged one hundred and sixty grams per square meter fiberglass netting is between fifty to seventy-five percent, and it has a service life of over fifty years. The super alkali-resistant netting, consisting of zirconium, has a high alkali resistance of seventy-five to ninety percent and a service duration of greater than seven decades. Another essential thing to improve the alkali resistance degree further is to cover the glass fiber thread with alkali-resistant latex. Nevertheless, many mesh makers do not employ alkali-resistant latex, which people replace by using latex and urine glue to cut costs. As far as the price is concerned, latex is two to three times greater than urine glue,
2. Tensile strength
The tensile strength is the second factor that helps people determine the fiberglass mesh's quality. A question that might be coming to your mind is, how do you know if your fiberglass netting has an excellent tensile strength? People must find a weft and pull it strongly if it does not crack or get loosened; it tells us that it is decent.
3. Technical procedure
The third factor that helps people determine the fiberglass mesh's quality is the technical procedure. There are a couple of kinds of fiberglass drawing procedure-pool kiln drawing and crucible kiln drawing. Pool kiln drawing(platinum thread) has excellent crack resistance and premium tensile strength, but earthen pot thread corrodes simply and makes the wall crack. Mesh manufacturers usually manufacture low-quality fiberglass netting with the earthen pot drawing procedure of crucible kiln drawing. Fiberglass netting manufactured by employing an unqualified procedure has several defects like the funny smell, prickliness, uneven grid size, poor tensile strength, and rough appearance.
Benefits of utilizing fiberglass netting
The main benefits of fiberglass netting are its low thermal conductivity, corrosion resistance, lightweight, and high strength, due to which people use fiberglass netting in applications where these benefits are needed, like construction industries.